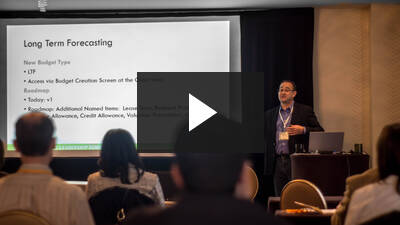 Wednesday, April 9th, 2014 will be a date to remember in Realogic history as the team behind Realogic Budget assembled key clients for the company's first user conference, the Realogic Budget Leadership Summit.
The inaugural gathering took place at the Hotel Palomar in Chicago's River North neighborhood and attracted a wide variety of customer representatives from across the continent. The event agenda started with a welcome reception at the award-winning Sable Kitchen & Bar on Wednesday night, followed by full day of sessions led by Realogic President Dale Vanderlaan, CIO Sean Fitzpatrick and more.
Some of the most recognizable and influential brands in the commercial real estate industry were in attendance, including:
Equity Office Properties
Indcor Properties
Regency Centers
Primaris REIT
Hines
Cedar Realty Group
and more
Topics covered at the 2014 Realogic Budget Leadership Summit included the Product & Company Roadmap, an introduction to the newly formed Realogic Professional Services department, a Budgeting Best Practices session as well as client stories, customer workshops and focused training sessions.
Let's do it again
A date and location for the next conference are all yet to be determined but Realogic wants even more users and companies at the next event. To stay informed of related announcements, subscribe for email updates.
See Photos of the 2014 Conference